The Tamale Metropolitan Assembly has started an exercise to restore the city as the cleanest city in the country.
Tamale has in the past been voted three times in a row by the Ghana Tourism Board as Ghana's Cleanest City, but that pride of recent years has been lost.
It is in this context that the new mayor Sule Salifu embarked on the exercise of a raid in the city of garbage.
The metropolis of Tamale, like any large city, has its own sanitation challenges. The problem is exacerbated by uncontrolled urban growth.
Lately, there has been a lot of garbage along the stretch of Tamale Sports Stadium, which many have characterized as dangerous due to the health risks it poses to traders and people who frequent the park. VIP trucks.
Waste could also be located at various vantage points in the metropolis where bins have recently been kept to reduce waste.
Several other sanitary facilities with trash cans had overflowed to the brim with an imposing stench for those leaving in these communities.
But during the week, the Tamale Metro Assembly and Zoomlion began removing this garbage from the city and providing trash cans to landfills without trash cans. They also started handing out bins to food vendors and shop owners in the city.
Speaking at one of the trash can distribution centers, the mayor said the assembly alone cannot plunder the metropolis of dirt unless it forms synergies.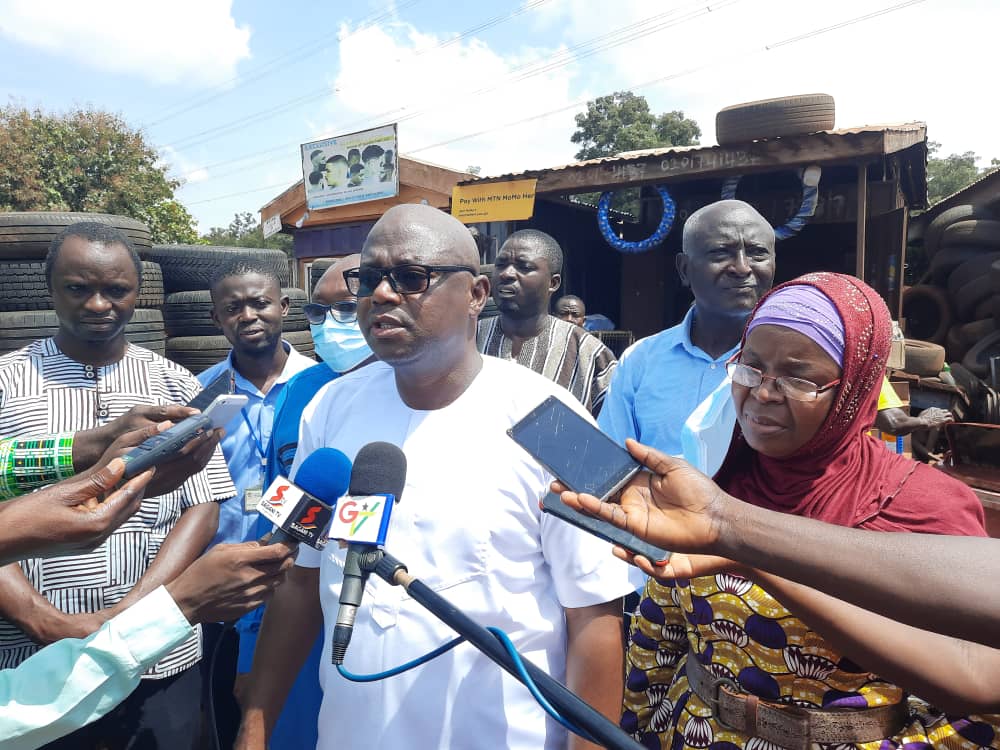 He said it would be a wasted effort if they didn't provide trash cans and remove the dirt.
"It won't make sense to take out all the garbage and it won't provide trash cans, they will throw it out anyway anyway," Sule said.
Mr Sule said store owners who received the bins will pay Zoomlion a token for its disposal when they are full, adding that the pay-as-you-go policy will be introduced for those who will use the larger containers. at the community level.
"We're not leaving the containers here for free, people will have to pay to allow Zoomlion to provide the logistics for its evacuation, so it's not free," he said.
The mayor said it would help support the exercise and ensure the city stays clean. He reiterated the need for teamwork to make gains, adding that consultations have been made with different stakeholders and have received buy-in from leaders and members of the assembly.
"Consultation is key in this business, if we want to say that we are the agents of the Tamale Metropolitan Assembly so that we can do it alone, these are some of the issues that we are going to run into. This is why we informed the members of the assembly before we went to the communities. We went to see the chefs and they all agreed. If sufficient consultation is carried out with the population, I am sure that the stakeholders will not fail, "added the mayor.